ADA Upgrades in Philadelphia
The ADA, or Americans with Disabilities Act, imposes strict requirements with regard to the design and construction of businesses and their properties. Companies that don't meet these standards may be subject to lawsuits and other penalties. At Philly Concrete & Asphalt Paving, Inc., we pride ourselves on staying up to date with the latest ADA rules and regulations so we can create ADA-compliant concrete wheelchair ramps and more in Philadelphia, PA.
New Sidewalks
Poorly constructed sidewalks can pose a hazard to individuals with physical or visual disabilities. We'll install new, smooth sidewalks and walkways wherever you need them to ensure your customers can get around safely.
Concrete Ramps
Concrete wheelchair ramps are crucial for Philadelphia, PA, businesses that have stairs at the entrances and exits. If you need a ramp installed, our contractors will carefully plan and build your ramps based on the latest ADA guidelines and requirements.
Sidewalk Repair
We specialize in concrete sidewalk repair for homes and businesses in Philadelphia, PA. You can trust us to remove your liability by repairing cracks and holes and restoring your sidewalk to ADA compliance.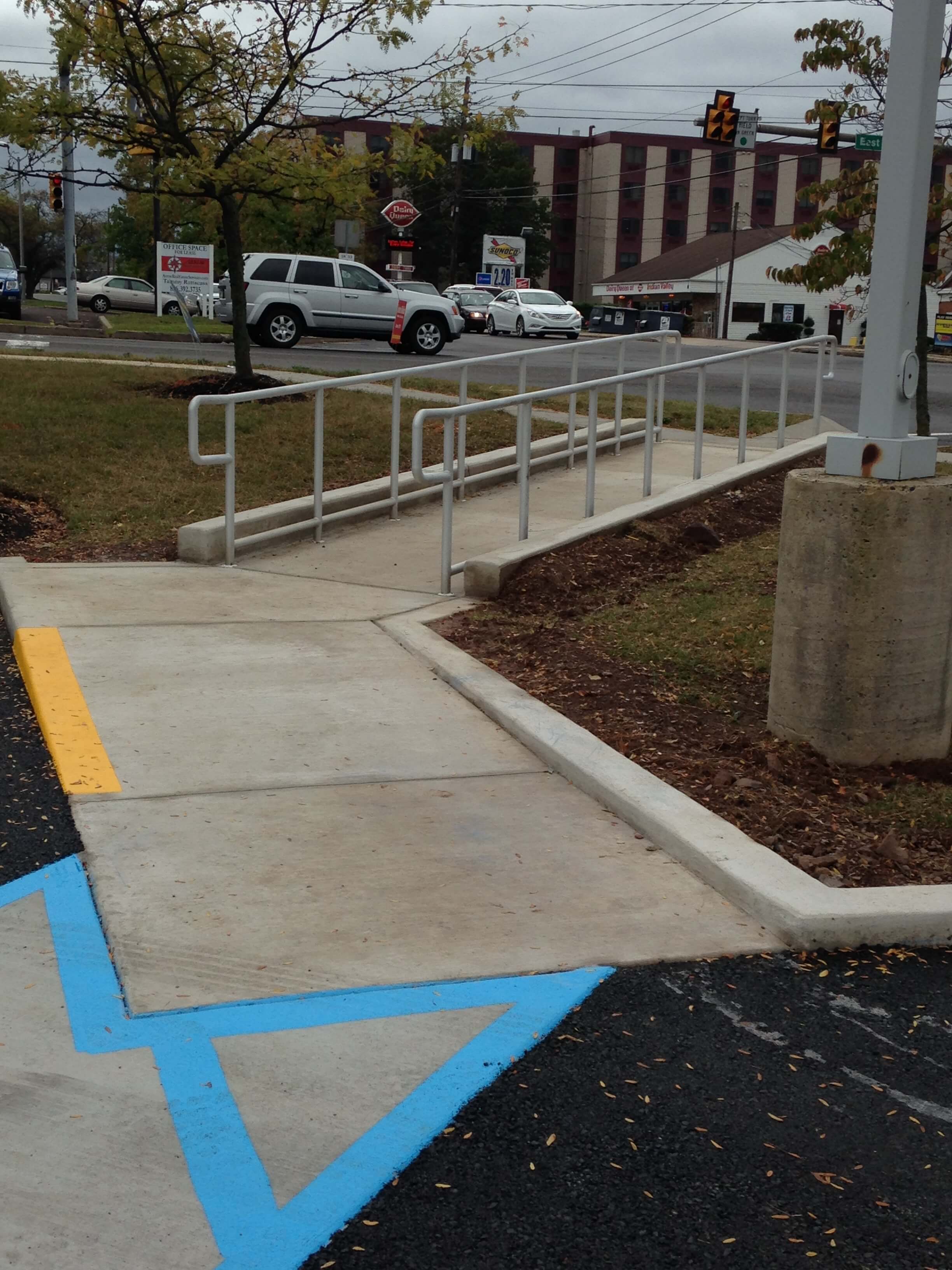 Ramp Installations and More
Wheelchair-accessible sidewalks and ramps enable individuals with disabilities to enter and exit your business with ease. Companies must take care to ensure these upgrades are ADA compliant. For example, walkways must be built with a maximum cross-slope of 2 percent to protect the safety of your customers. Additionally, ramps and sidewalks must be constructed with high-quality concrete to withstand the test of time and limit the need for future maintenance.
---
Every Job Done Right
At Philly Concrete & Asphalt Paving, Inc., we specialize in building high-quality walkways and ramps that are ADA compliant and attractive. Ready to learn more about our services? Call us at 215-594-6325 or contact our team online.